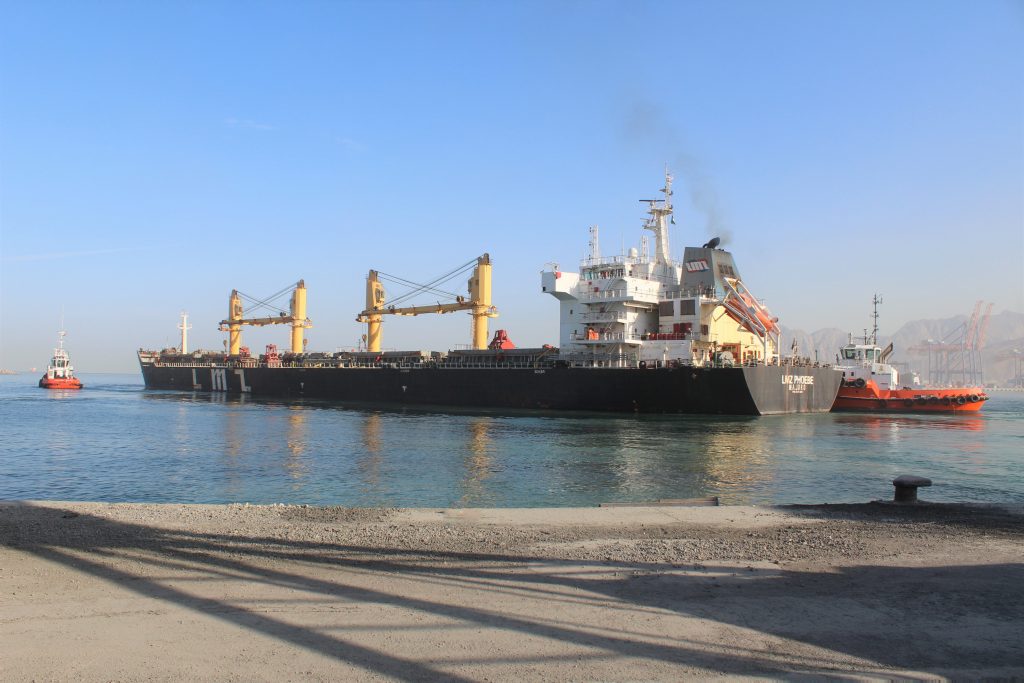 On Thursday 9th January 2020 the MV LMZ Phoebe sailed from Saqr Port berth 10 with a draft of 12.78m. The vessel was the first to utilise the newly installed Dynamic Underkeel Clearance System (DUKC®) provided by OMC International.
RAK Ports commissioned the Dynamic Under Keel Clearance System for Saqr Port, which became live on January 1st, 2020. The system will allow vessels to load more cargo and take advantage of enhanced tidal windows, thereby loading deeper and allowing more time on the berth.
DUKC® optimises the amount of cargo that any vessel can load by accurately determining the maximum safe sailing draft for that vessel, given the conditions on the day.
This is achieved by digitally replicating the port with DUKC®. The DUKC® incorporates detailed modelling of the shipping operations, numerical analysis of ship motions, hydrodynamic models, channel survey data, and the assimilation of real-time and forecast environmental conditions.
DUKC® has safely facilitated 170,000+ transits for 120 ports, terminal and waterways, including the world's largest bulk export ports. With more than 640 full scale ship measurements, is the most comprehensively validated UKC management system available.
For information on DUKC®, contact the Harbour Master or visit http://bit.ly/SaqrDUKC