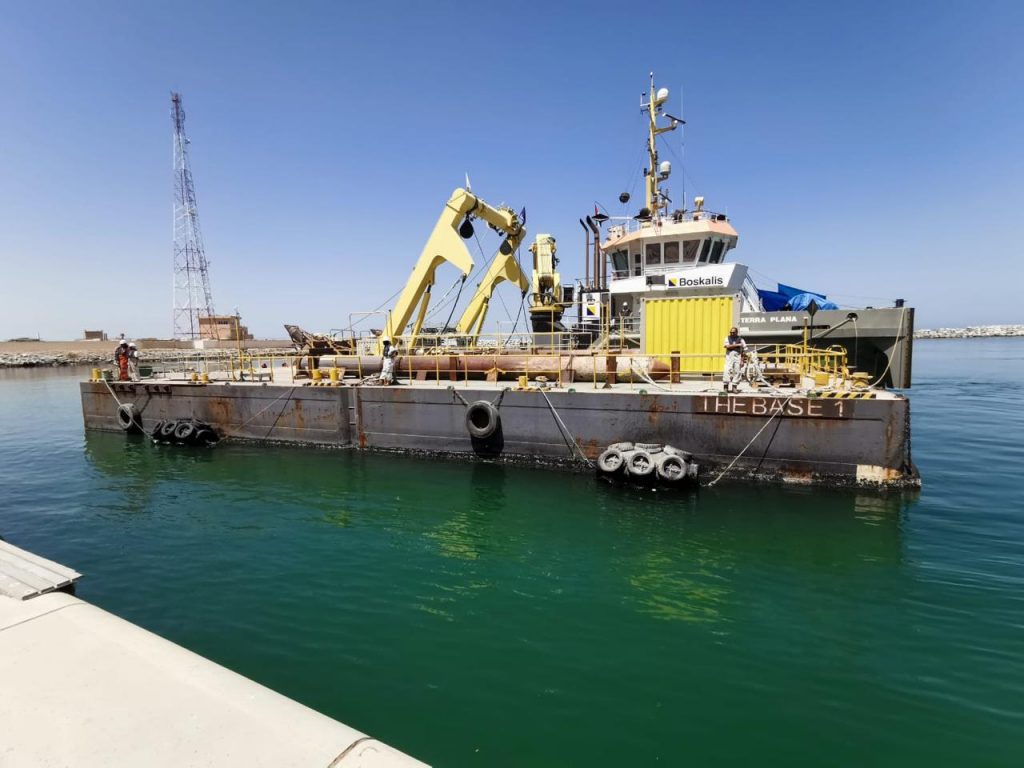 RAK Ports further enhances its already very close relationship with Boskalis by re-opening it's Al Jeer facility for the safe lay-up of Boskalis' marine equipment in Ras Al Khaimah, UAE.
During the past several months, RAK Ports have dedicated time and effort to prepare the facility to suit Boskalis' requirements in the region.
RAK Ports would like to thank the respective Government Control Agencies for their support in re-opening this facility.
Kenneth Neves – Boskalis Yard Manager, Ras Al Khaimah;
"We set up our Regional Technical and Logistic Centre in Saqr Port Free Zone (RAK Maritime City, Ras Al Khaimah) in 2012 and have been working closely with RAK Ports ever since. When we ran out of lay-up space for our marine craft at our current facility, RAK Ports was quick to offer a solution of re-opening their Al Jeer port facility dedicated for us. We wish to thank RAK Ports for their support, it has been smooth sailing from the start! "